Chocolate and Meringue Transfer Sheet
Views:61 Author:Site Editor Publish Time: 2019-10-15 Origin:Site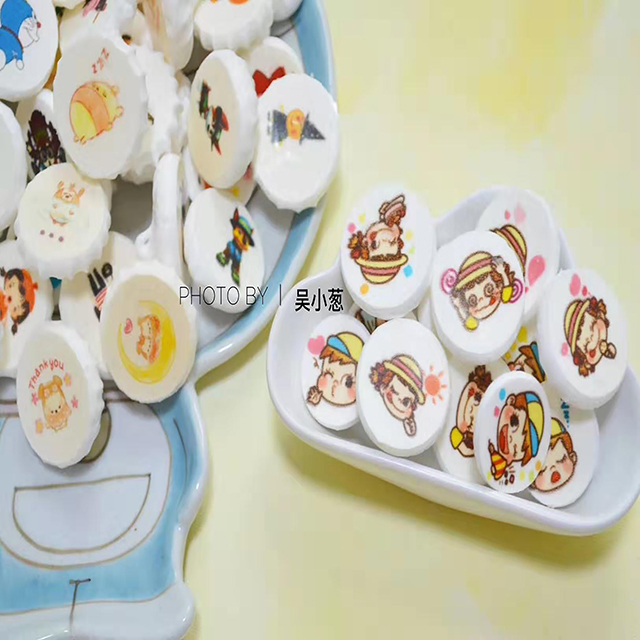 Personalize your own meringue and chocolate transfers using Photo Transfer Sheets.
Print your chosen design onto the transfer sheets, pictures, logos or patterns work well. Leave the transfer sheet to dry, pipe on your meringue mixture and put into over for 90mins.
Storage: Store flat in a cool, dry place away from direct sunlight.
Ingredients: Modified cornstarch, sugar, Maltodextrin, modified potato starch ,Stabilizer (E414), humectant (E422), emulsifier (E435) .
Recommended Swiss meringue recipe
Method:
120g egg white

180g White Granulated Sugar , In double boiler heating to 60 degree centigrade and mix until smooth.

Pour 3 tablespoons sugar powder into the mixer and mix until its creamy.

Turn on the oven and set temp.90 degree and bake for 90-100 mins.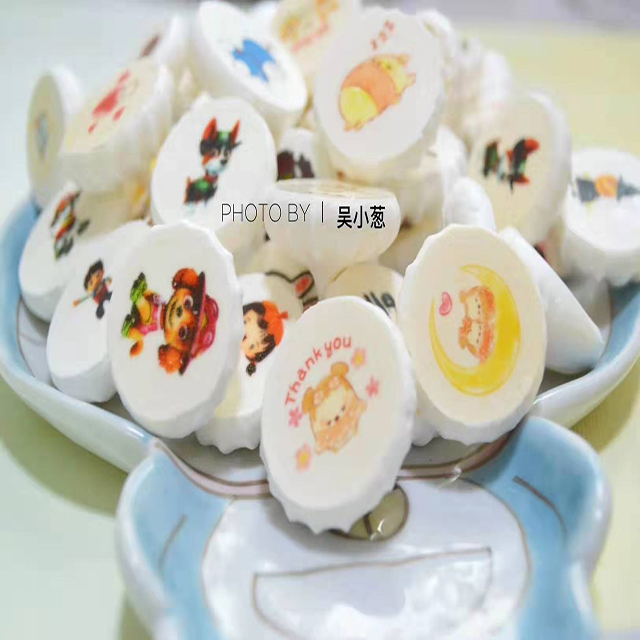 Tips for piping and printing on meringues
Define printer with 'mirror printing' and then print the sheet with photo quality

Allow the sheet to dry for 5 minutes after printing to ensure color does not smudge

Place the transfer sheet on baking tin with print side facing up, make sure there is no any baking paper under the transfer sheet !

Pipe meringue onto the sheet

Place meringues in pre-heated oven at 90 degrees celsius

Bake for 90 mins, leaving oven door slightly open during baking. This is very important !

Remove meringues from oven and separate from transfer sheets immediately.



Printing on chocolate
The process for transferring an image onto chocolate is the same as for meringue, apart from the chocolate tempering process. It is possible to work with dark chocolate but it is recommended to work only with white chocolate to ensure the print shows up effectively.
Tips for printing on chocolate
Define printer with 'mirror printing' and then print the sheet

Allow the sheet to dry for 5 minutes after printing to ensure colour does not smudge

Place the transfer sheet on baking tin with print side facing up

Gently spread or pipe chocolate onto the transfer sheet

Place chocolate in the fridge for 10-15 minutes

Remove chocolate from the fridge and and peel off the transfer sheet